b-grip - UNO CAMERA HOLSTER
BG200302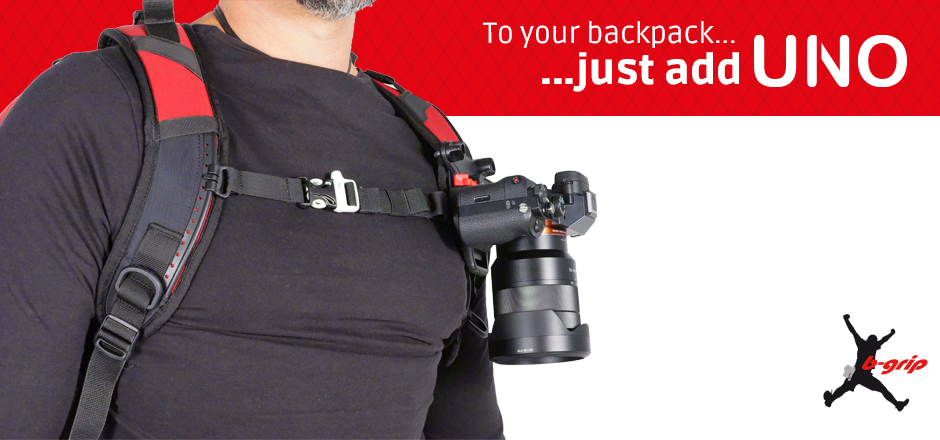 UNO keeps the camera comfortably and securely connected to your body when you are active, it fits any backpack, belt or bag.
The camera attached on the backpack – thanks to UNO – is extremely stable when moving. It's also very comfortable, since you avoid the neck strain typical of traditional camera strap use. Camera accessibility is very simple, intuitive and rapid.
An ideal solution for outdoor photography, trekking, hiking, tourism and all kinds of photo adventures.
Thanks to the steel shaped bolt provided in the kit, UNO attaches onto a waist belt, A smart solution, comfortable with instant access.
Attaching the camera onto a backpack
UNO attaches onto the backpack through a "U" shaped bolt. Height and angle adjustments are simple and extremely safe.
The quick release plate that attaches on the camera is very sturdy, It's equipped with an effective antivibration system, preventing the screw from loosening.
View the video: https://www.youtube.com/watch?v=6jgoLL2r1Ew
Click here for details, specs & description on manufacturer's site.
UPC: 08034105200302
---
We Also Recommend