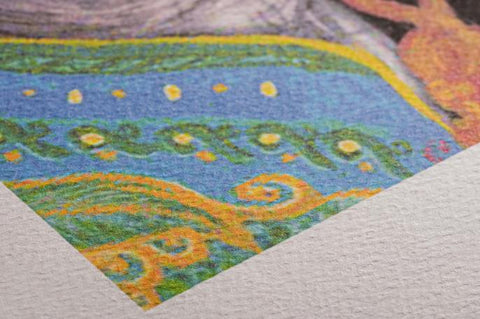 Breathing Color 600MT 44" x 50' Roll
BC600MT4450
The eye lingers and scans, decoding the traveled depths of an image that seems to float just above the surface of comprehension. A change of perspective. Shadow and light.
With unparalleled dimensionality and generous saturations 600MT offers all the luxury of Breathing Colors archival papers at a decor price. Our most robustly textured watercolor paper for a sumptuous display that resists scuffing and flaking like no other.
Click here for details, specs & description on manufacturers site.
---
We Also Recommend