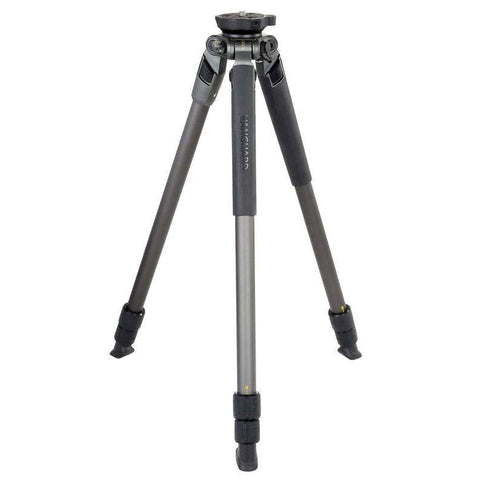 Vanguard - ALTA PRO 2 VIDEO 263 AT
VAL2V263AT
Alta Pro 2 Video 263 AT Tripod - Video Tripods with Built-in 75mm Half Ball / Half Bowl
Alta Pro 2V 263AT in aluminum.
Top Spider Cast (canopy) incorporates a very attractive integrated 75mm leveling half ball/half bowl.
Alta Pro 2V built on the Alta Pro 2 Legs utilizing ¼ turn lock/unlock twist leg locks, 4 leg angle selections ranging from 20 °-80 °and multi-angle rubber feet. (Optional Spiked feet available and sold separately)
Lock your Vanguard Head or any other video head that you work with on to the 3/8 Mounting screw and then engage the 3 set screws.
Optimized to support work loads up to 13.2 lbs./6kg.
Non-slip, all-weather TPU grips on 2 legs.
Specifications (mm /inch)
Extended Height: 1300 / 51.125
Folded Height: 605 / 23.9
Closed Length: 605 / 23.9
Minimum Height:127 / 5
Diameter of Legs: Top 26, 22.5, 19 / 1.02, 0.89, 0.75
Capacity: 6 kg / 13.2lbs
Number of Leg Sections: 3
Tripod Weight: 1.8kg /3.97lbs
Half Ball: 75
Tilt: 15 °
Top Plate Diameter: 68
Bubble Level: 2
Tripod Bag: Y-Not Padded
---
We Also Recommend