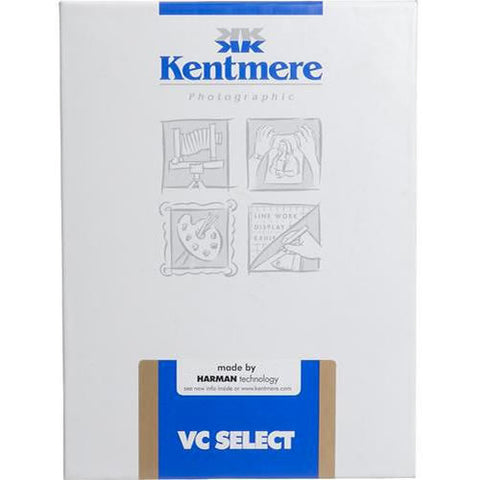 Kentmere - RC VC Select Glossy Paper 5x7, 100 sheets
KM6007540
VC Select is a medium-weight black and white enlarging paper with a polyethylene coated base. It is resin-coated (RC), with a variable-contrast (VC) emulsion. Using standard colour filtration or proprietary filter sets such as ILFORD Multigrade or Kodak Polymax, contrast grades from 00 to 5 are achievable in half grade steps. The paper is equally suitable for dish and machine processing.
Surfaces
Glossy: This paper has built-in glaze to provide the maximum black density and overall print brilliance. Maximum gloss is achieved through hot air drying.
Fine Lustre: An attractively textured surface which combines the depth of image and blacks normally only found with glossy papers, with the subtlety and handling advantages of a semi-matte.
Key Features
Rapid Speed Emulsion
Excellent Saturation
Bright Whites
UPC: 00503518007542
---
We Also Recommend