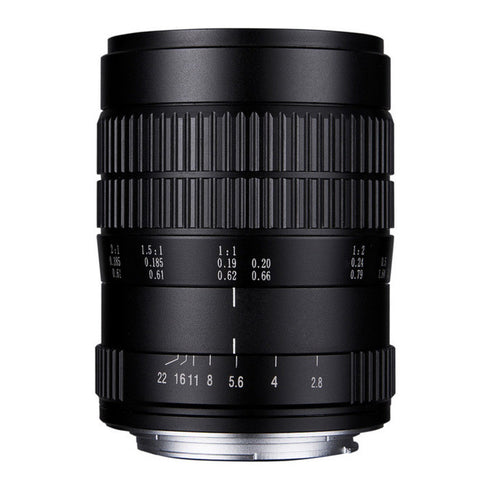 Laowa 60mm f/2.8 2X Macro
LA782464
World's First 2:1 Macro Lens with infinity focus
Featuring a magnification range from 0.1x to 2x, making this lens ideally suited for rapidly changing macro photography scenarios without using any extension tube. The wide magnification range is very useful for shooting macro objects (e.g. insects) with different sizes. The lens is also designed for normal shooting purposes with a 60mm focal length, providing an all-in-one solution for normal portrait shooting as well as ultra-macro photography.
CLICK HERE for details, specs & description on manufacturers site.

*Delivery time for Pentax, Sony A and Sony FE Mount is around one month.
---
We Also Recommend