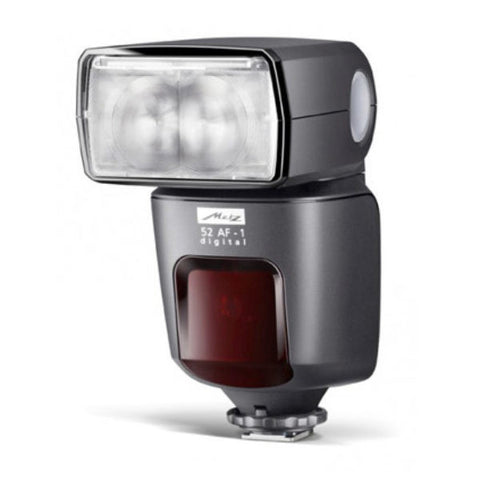 Metz - 52AF-1 (Olympus / Panasonic / Leica)
MZ005231299
Perfect mood lighting.
High-tech innovative operation.
Genuine enlightenment for all modern cameras. Thanks to its maximum guide number 52 for ISO 100, the Metz mecablitz 52 AF-1 has more than enough power to cope with any shot the horizontally swivelling and vertically tilting reflector ensures optimal lighting control.
 For Olympus / Panasonic / Leica Camera System only.
---
We Also Recommend