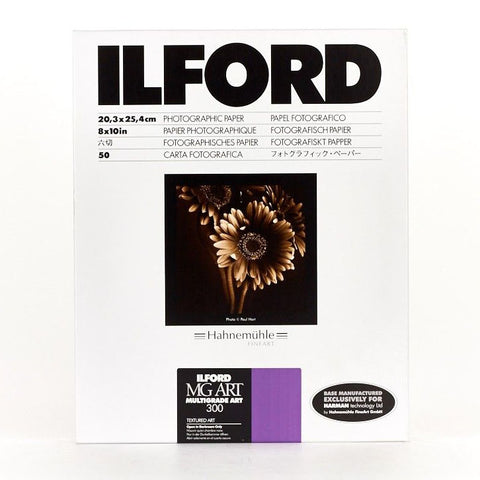 MULTIGRADE ART 300 11x14, 10 Sheets
IL1170443
Unique, variable contrast, black & white darkroom paper on a textured matt cotton rag base. Especially suited to toning and hand-colouring.
300gsm, 100% cotton rag, acid free base
Matt textured darkroom paper with eggshell sheen
Cool base colour with slightly warm image tone
Available in sheets and rolls
Click here for details, specs & description on manufacturers site.
UPC: 00019498170447
---
We Also Recommend