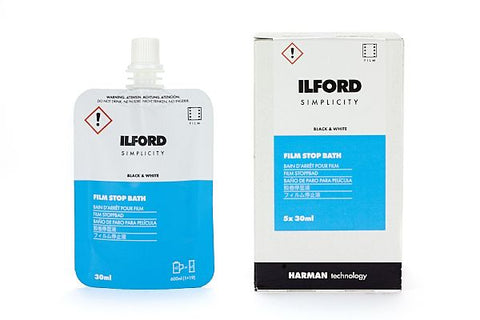 Simplicity Film Stop Bath
IL1178889
Low odour, liquid concentrate, citric acid stop bath in a convenient, single-use SIMPLICITY sachet. Stops the development of 2 x 35mm (135) film or 1 roll of 120 film in a 2-reel developing tank.
Liquid concentrate film stop bath
Convenient, single-use sachet
Stops the development of 2 x 35mm or 1 x 120 film
Designed for use in 2-reel, 600ml developing tank
Available as single sachets, multi packs of 5 or as part of a starter pack
Click Here for details, specs & description on manufacturers site.
*Product will be available early 2019. Your credit card will be charged when you place your order to reserve this item.
---
We Also Recommend