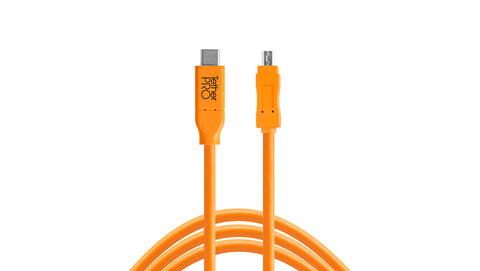 TetherPro USB-C to 2.0 Mini-B 8-Pin, 15ft (4.6m), High-Visibility Orange
TT14572
The TetherPro USB-C to USB 2.0 Mini-B 8-Pin cable allows you to connect your new USB-C computer directly to the camera. No adapters or dongles necessary. USB-C is the latest technology available for the fastest and most reliable transfers.
Note: Cable data transfer only. Not intended for charging.
CLICK HERE for details, specs & description on manufacturers site.
Supplier SKU: CUC2615-ORG
---
We Also Recommend