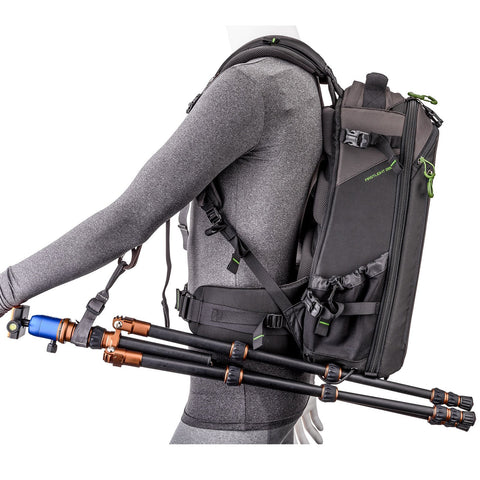 Think Tank - Tripod Suspension Kit
MDS9009
The Tripod Suspension Kit allows hands-free mobility and instant accessibility to your tripod.
Custom aluminum hardware attaches the tripod to your shoulder harness with a set of easily adjustable straps. (Included with rotation 180° Professional Deluxe Edition). Streamline your workflow by keeping your camera attached to your tripod as you move locations.
High strength custom spring gate aluminum attachment clips
Adjustment straps let you photograph while "tethered" to the tripod
Tripod Collar strap can be fixed on most tripods
CLICK HERE
for details, specs & description on manufacturers site.
---
We Also Recommend